Main Content
As we navigate the Fall 2020 semester, Our Way Forward is designed to serve our Wake Forest community by providing timely information and answers to the most frequently asked questions.
Here you will find our current operating status and dashboard information, which shares how our community is contending with COVID-19. Additionally, our comprehensive plan for the fall semester, key guidelines for life on campus and answers to questions from our students, faculty and staff are available.
If you don't find what you are looking for, please make a recommendation or ask your questions here.
Thank you for all you are doing to help keep our community healthy.
Orange: Modified Campus Operations

Confirmed on-campus COVID-19 cases have increased. Impacted individuals are isolating. Continue following public health guidelines.
Moving to Orange Operating Status
The goal of moving to Orange Status is to pause activities that are most likely to cause further spread of COVID-19. This will allow us to evaluate the prevalence of the virus and slow the pace of its spread while we determine if further steps will be required to contain it.
Dr. Chris Ohl, an infectious disease expert at Wake Forest Baptist Health, gives a COVID-19 status update for Wake Forest University and discusses steps to take to stop the spread of the virus.
How do we move back to the Yellow Operating Status?
After 10 days, we will re-evaluate how the virus is affecting our community.
Should we be able to regain control of the pace of the spread, we may be able to return to our Yellow Status.
Should we not see a downturn in positive cases, we will consider implementing additional precautionary measures, such as installing curfews, reducing access and availability of Reynolds Gym, and eliminating indoor recreational sports.
Should the virus rate escalate rapidly, we will take more immediate action. The evaluation could also result in needing to move our community to Red Status — Reduced Contact Campus Operations
---
Students can find more answers in the weekly Corona Chronicle.
Still have questions? Ask via our online form or call our Call Center 336.758.7500 weekdays from 10 a.m.-3 p.m. Eastern.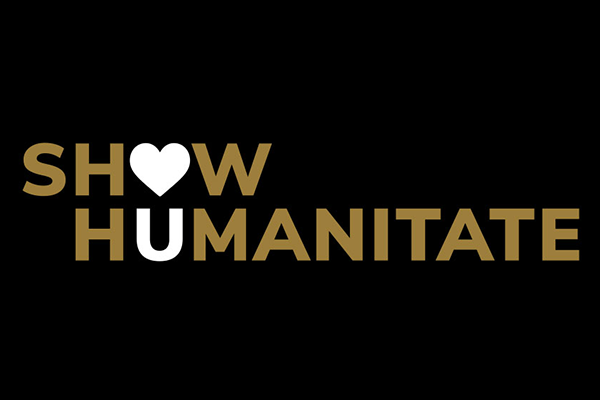 Show Humanitate takes Pro Humanitate to heart. Learn more vital information and our community-minded approach to how we will succeed in staying on campus throughout the semester.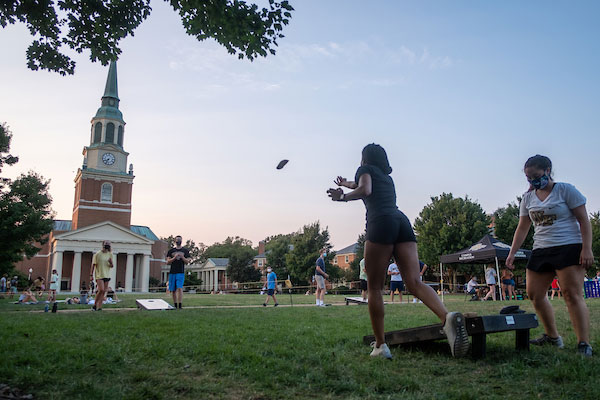 Learning and living in a COVID-19 world looks a little different these days. Don't miss out on a thing happening at Wake Forest this fall!
Important Dates and Deadlines
Oct. 30: Spring 2021 course schedule will be available to view in the Registration Portal
Nov. 2-16: All undergraduate students can access their Spring 2021 Housing Application on the Housing Portal at go.wfu.edu/housingportal. Deadline for completing is Monday, November 16 at 8 a.m. EST.
Nov. 2-18: Lower division advising (for students who have not yet declared a major) and major/minor advising
Nov. 19-20, 23-24: Registration rounds for Spring 2021 classes will begin. Registration information will be available at the Registrar's website beginning Oct. 26.
Nov. 24: University housing (residence halls on campus, road houses, and Deacon Place) closes at 5 p.m.
Dec. 1: Spring charges are viewable in the Current Activity view of DEAC.
Dec. 4: End of classes
Dec. 7-12: Exams
Jan. 1: All spring charges are due.
Jan. 23-26: Move in. (Jan. 23 reserved for students who are new to University housing.)
Jan. 27: First day of classes
May 17: Commencement for the Class of 2021
May 22: Commencement for the Class of 2020
Connecting with Campus Resources
Your go-to guide for connecting with campus resources and offices, both in-person and virtual.
---
Colleges & Schools
The Stakes Are High
President Nathan Hatch reminds students to be vigilant in adhering to public health guidelines and asks them to show leadership during this time of so many challenges.