Main Content
As we navigate the Fall 2020 semester, Our Way Forward is designed to serve our Wake Forest community by providing timely information and answers to the most frequently asked questions.
Here you will find our current operating status and dashboard information, which shares how our community is contending with COVID-19. Additionally, our comprehensive plan for the fall semester, key guidelines for life on campus and answers to questions from our students, faculty and staff are available.
If you don't find what you are looking for, please make a recommendation or ask your questions here.
Thank you for all you are doing to help keep our community healthy.
Yellow: New Normal Campus Operations

On-campus COVID-19 cases have been confirmed. Impacted individuals are isolating.
What you might be wondering about this week:
Q: Is there a magic number of positive cases that would send students home?
A: It's complicated. But the short answer is that there isn't one. Listen to Dr. Chris Ohl, an infectious disease expert at Wake Forest Baptist Medical Center.
Q: What do I need to know if I've been selected for random testing?
A: Find out the details of our random testing here.
Q: What is there to do on campus?
A: Download the Corq app for virtual and in-person events on campus. Check out the Wellbeing Center, Campus Rec and the University Calendar.
---
Still have questions? Ask via our online form or call our Call Center 336.758.7500 weekdays from 10 a.m.-3 p.m. Eastern.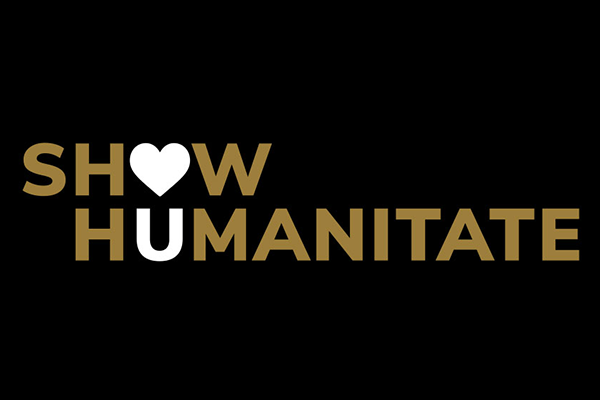 Show Humanitate takes Pro Humanitate to heart. Learn more vital information and our community-minded approach to how we will succeed in staying on campus throughout the semester.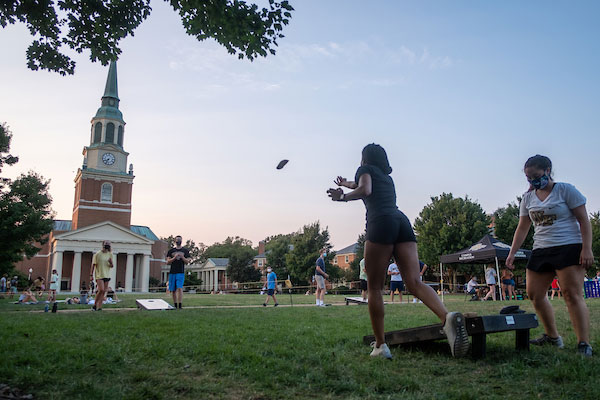 Learning and living in a COVID-19 world looks a little different these days. Don't miss out on a thing happening at Wake Forest this fall!
Important Dates and Deadlines
Oct. 1: First-year students — "Fall in the Forest" module completed
August 26–November 24: On-campus instruction for undergraduate students occurs; we will forgo fall break this year; check with graduate and professional schools for slight variations to their calendars
November 30–December 18: Remainder of the fall semester and final exams occur remotely
Connecting with Campus Resources
Your go-to guide for connecting with campus resources and offices, both in-person and virtual.
---
Colleges & Schools
The Stakes Are High
President Nathan Hatch reminds students to be vigilant in adhering to public health guidelines and asks them to show leadership during this time of so many challenges.