Main Content
Our new reality brings with it a host of challenges, fears, and inconveniences. But amidst this uncertainty, Wake Forest's commitment to supporting faculty and staff is unwavering. We're here, ready to listen and assist in any way possible.
Wake Forest strives to assist employees' ability to return to on-site work in a phased approach intended to create a healthy, safe environment. Managers and employees should develop work arrangements to maintain safety and address operational needs.
The COVID-19 policies and protocols throughout this webpage follow recommendations from the Centers for Disease Control and Prevention (CDC), Occupational Safety and Health Administration (OSHA), and federal and state executive orders; updates will be published as new guidance becomes available.
Important Links
Campus Access
This semester will require striking a balance between fulfilling the academic and administrative needs of the University while also de-densifying campus. Beginning August 10, faculty and staff will have Deacon OneCard access to campus. Colleagues who will continue to work remotely should not return to campus unless absolutely necessary. Those who are working remotely and need to access campus should coordinate with their manager or department head.

COVID-19 Prevention
The University has established prevention policies and an Employee Health Service, in collaboration with Wake Health, to provide screening and support.

Work Arrangements & Leave
As faculty and staff are increasingly asked to return to campus, the University recognizes that some may have special considerations that require alternative arrangements.

Guidance
Find resources to help you navigate pandemic updates, follow proper procedures, and maintain your health and wellbeing whether working at home or returning to campus.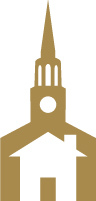 Based on personal circumstances, such as high-risk conditions or caring for others, some colleagues may need to continue working remotely. Click to access information on teaching and working remotely, and visit the Wake From Home webpage to explore the impact other Wake Foresters have been making from afar.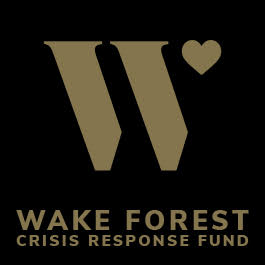 Give
The Wake Forest Crisis Response Fund supports students, faculty, staff, and contract personnel directly affected by COVID-19.
Access
Read the Chaplain's Emergency Fund Policies & Procedures to see if you are eligible for assistance for financial hardships.