Main Content
Show Humanitate takes Pro Humanitate to heart. It's a way of life that shows you care about your community, and it sets the bar high for the words and actions you choose. Show Humanitate is more than wearing a mask, keeping a safe distance or complying with campus policies. It's the underlying reason you do those things, and it speaks to the way you will continue to lead your life when you leave the Forest.

Show you're a leader by following the rules. The rules are in place to keep you here.
The masks and social distancing are working, so keep the faith. We can do this. There are some inconveniences for us to stay on campus, but the payoff is worth the hassle. So do what it takes and use common sense.
Showing Humanitate. This is how it's done.

One large party could create a COVID-19 outbreak that sends us all home, and that's why the penalties for not complying with campus health policies are severe. You worked hard to get here, please don't risk suspension or even expulsion for violating the rules. It's not a threat, but rather a reality that the University is committed to helping maintain a healthy environment.
If you're going to gather, simply follow the guidelines. Indoor gatherings in acceptable spaces are limited to 10 people, outdoor gatherings are limited to 25. Always wear a mask and keep a safe distance from others. Students on the lease where an off-campus party is held will be held accountable if gatherings exceed the size limits – even if they are not present or did not plan the gathering. Read about student conduct policies here.
Town Hall with Student Leaders

Common sense plays a vital role in our new reality. Following guidelines, washing your hands, wearing a mask and keeping a safe distance are all things we can easily do, and will absolutely need to do in order to keep our community on campus this fall.
COVER UP
A mask is required at all times unless you're home alone/with a roommate, eating, taking a shower or alone in a car. If you're with others in a car or under a tent, wear a mask. Being inside a car does not protect you from COVID and a tent is not a force field. Please wear a mask consistently and use common sense. (Neck gaiters, bandanas and masks with a valve are not acceptable face coverings.)
LATHER UP
In 15-20 seconds, soap and water can kill COVID-19 and other germs. Please make an intentional effort to wash your hands frequently. It not only protects you, but it keeps our community healthier because it reduces the transfer of germs to objects and surfaces.
PRACTICE SAFE SIX
It's smart to take precautions when it comes to physical contact. By maintaining a distance of 6 feet from others, you can reduce the spread of germs normally transmitted by touching, close-talking, coughing or sneezing.
SNEEZ SAFE
No one knows you better than you, so pay attention to how you're feeling. All students, faculty and staff are required to take a daily wellness survey. It takes less than 30 seconds to answer a few health questions, and it's a great reminder to be cognizant of any symptoms of illness.

COVID-19 DASHBOARD
Wake Forest's online dashboard shows the number of confirmed COVID-positive cases among students, faculty and staff. To maintain confidentiality, there is no identifying information about affected individuals. The data is updated each weekday.
RANDOM TESTING
Ongoing COVID testing allows Wake Forest to identity any outbreaks of the virus and initiate contact tracing. Each week, several hundred students living on and off campus (who access campus regularly) will be randomly selected for testing. Students are required to comply (see the Student Compact) and will receive 72 hours' notice and flexibility in scheduling an appointment. There is no charge for testing, which takes place on Reynolda Campus. Data collected from random testing will help us focus our mitigation efforts and directly affects our campus operating status.
COLOR-CODED FLAG SYSTEM
Similar to the "safe to swim" flags you see at the beach, this color-coded system reflects our COVID-19 operating status based on current campus conditions. You'll find a banner on the top of each page on the Our Way Forward site, and physical flags will be posted at key locations around campus. Any change in operating status will be announced through Wake Alert. There are five color-coded levels:
GREEN: RESTRICTIONS EASED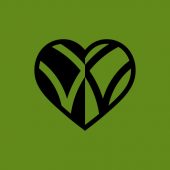 Cases are rare, and classes continue in person, blended or online. Indoor and outdoor gatherings (include club and campus org events) may be permitted if state/local orders are followed. Continue to wear masks, wash hands, practice safe six and use Sneez Safe.
YELLOW: NEW NORMAL CAMPUS OPERATIONS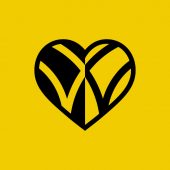 On-campus COVID-19 cases have been confirmed. Impacted individuals are isolating. Check health and temperature daily, wear face coverings and practice physical distancing. Comply with limitations for gathering sizes and social interactions.
ORANGE: MODIFIED CAMPUS OPERATIONS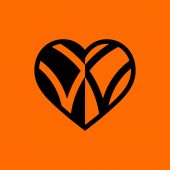 Moderate number of cases with most from a known source. Some in-person and blended classes may shift to the "online pathway," with many moving to remote learning. Indoor and outdoor gathering sizes may be reduced. Campus activities may be limited. Random testing and contact tracing may be expanded.
RED: REDUCED CONTACT CAMPUS OPERATIONS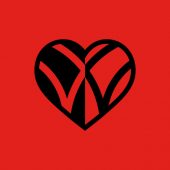 Many cases, including community spread. The majority of classes will be offered remotely, with few exceptions. University-wide suspension of campus activities for two weeks or more is possible. Students may have to shelter in place, and dining may be limited to grab-and-go or remote delivery. Facility access will be limited, and campus may be closed to visitors.
PURPLE: SUSPENDED CAMPUS OPERATIONS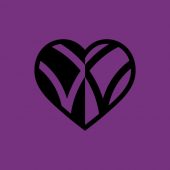 Widespread uncontrolled outbreak. University-wide full suspension of campus activities may be required. Measures may be taken to reduce campus population density, and only essential staff will be permitted on campus.

The Forest will still be the Forest. We anticipate plenty of opportunities to come together for campus-wide events while we adhere to safe practices for engagement. Creating community is what Wake Forest does best, and we look forward making some unique memories this semester.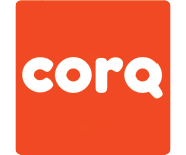 But how will you manage to manage it all? Starting this fall, students can use the Corq app to keep up with what's happening on campus. Download Corq to access your virtual pass to events and enjoy "touchless" check-in.